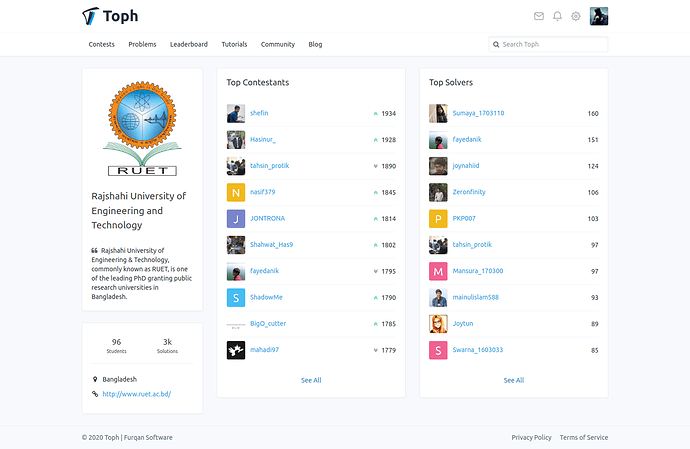 Toph now has summary pages for institutions. This is a work in progress and may change over the next few days based on usage and feedback.
You can find the link to any institution page from the leaderboard or from the bottom left box of your profile where your institution name is displayed.
In case you see any information for your institution is missing or out of date, please leave a reply here. I am working on ways to suggest/make such changes easier for the community.